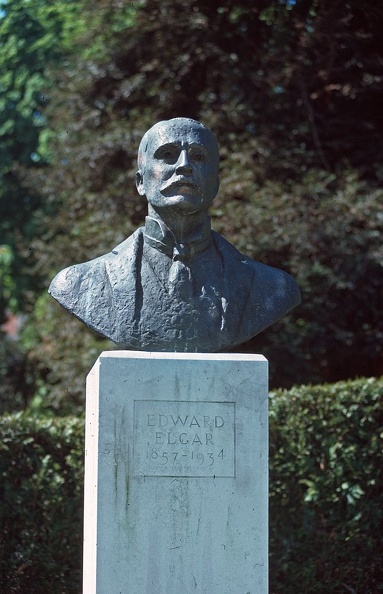 The bust of the composer Edward Elgar when it was in Priory Park, Great Malvern, Worcestershire.
The bust, sculpted by Hilary Carruthers, at the time a student at the Malvern School of Art, was unveiled in 1960.
The bust has since been moved to the Malvern Theatres where it can now be seen by concert-goers.
Author

John Kendrick

Created

May 1977

Posted on

Albums

Location

Visits

424

Miscellaneous

5.175 Pentax ESII Kodachrome