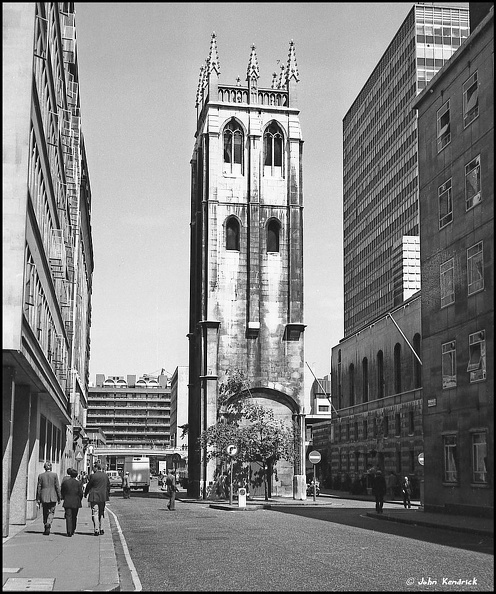 St. Alban's Church Tower, Wood Street, City of London
St. Alban's Church was of medieval origin being rebuilt in 1634.
It was destroyed in the Great Fire of London in 1666 and rebuilt again to a Gothic design by Sir Christopher Wren.
It was severely damaged by bombing during the Second World War leaving only the tower.
Author

John Kendrick

Created

c.1977

Posted on

Tags

Albums

Location

Visits

201