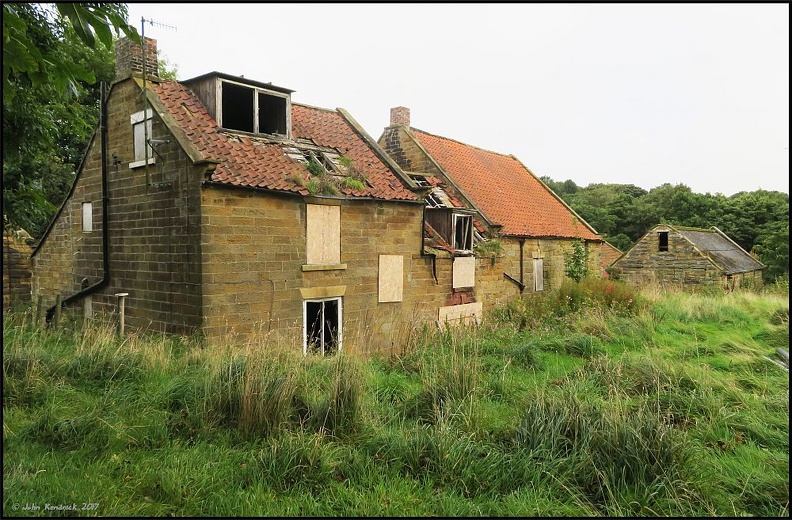 High Mill Farm, Scalby (Grade II listed ruin)
High Mill Farm is designated at Grade II for the following principal reasons:

* As a complex of buildings mainly dating to before 1840.
* For the additional interest that the complex includes a good example of an early C19 improved watermill displaying
some architectural pretension and retaining some evidence of the original arrangement of machinery.
* For the historical interest that the current mill buildings are thought to be on the site of an earlier watermill dating back to at least 1609.

High Mill made good use of the increased water flow on Scalby Beck by building a mill race to power its waterwheel.
The mill race has since been filled in with earth.
One has to wonder why restoration of the mill complex as a visitor centre and for hydropower generation was not made a requirement of the
planning consent given to the developers to build 500 houses adjacent to the mill.
Electricity generated could power the new homes. Instead the farm building was set alight on Sunday 16 October 2016.
This is how Scarborough protects its heritage and shows its green credentials! What a wasted opportunity.

Author

John Kendrick

Created on

Posted on

Location

Visits

194