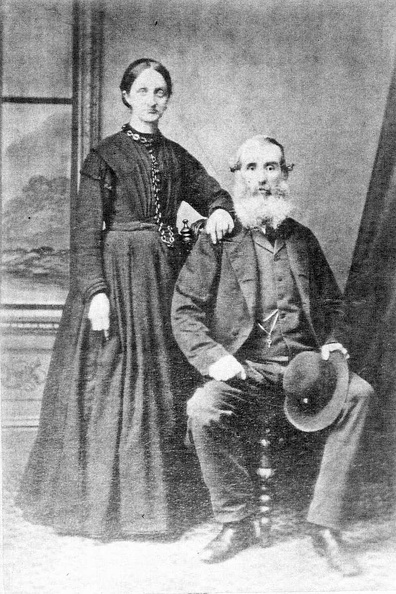 Described as:
Grandmother Reed & Brother Mr Pipes (Billy Pipe's Father & Mother) at Scarborough.
Description doesn't make complete sense as son would have siblings for parents.
Hannah Pipes had been married to William Vasey (1820-1877) then
married Edward Reed (1824-1892) in 1879 following Wm. Vasey's death.
The male in the photograph has to be be John Pipes (1828-1881) as Hannah's other brothers had already passed away before the second marriage.
Photo 1879-1881, therefore Hannah Reed would be aged 60 and John Pipes would be aged 52.
Relevance note: William Vasey was the Grandfather of William Vasey Simpson. Edward Reed cared for William Vasey Simpson while family was in India.

Created

circa 1880

Posted on

Albums


Warning: Undefined array key "OSMJS" in /share/CACHEDEV1_DATA/Web/piwigo/_data/templates_c/ljbwkp_12f4p5h^d8b67ac19cd3772abbe1edb2a24d66ceae7baf10_0.file.picture.tpl.php on line 320

Warning: Attempt to read property "value" on null in /share/CACHEDEV1_DATA/Web/piwigo/_data/templates_c/ljbwkp_12f4p5h^d8b67ac19cd3772abbe1edb2a24d66ceae7baf10_0.file.picture.tpl.php on line 320


Visits

234